FTMD Holds Soft Launch Ceremony for Teras FTMD
Bandung – After having begun construction officially in September 2022, FTMD held a Soft Launch Ceremony for Teras FTMD on Sunday (12/03/23). This event is a form of appreciation after completing the first stage of the Teras FTMD construction. In this event, FTMD invited runners, donors, and sponsors who were involved in the process of building Teras FTMD. 
The Dean of FTMD, Prof. Dr. Ir. Tatacipta Dirgantara, in his speech, expressed his utmost gratitude to all alumni, sponsors, and donors for making FTMD's big dream, Teras FTMD, come true. 
Teras FTMD is a form of revitalization from a machine pool into a public open space by applying renewable energy and the latest mechanical technology design. This idea was initiated by the Dean of FTMD, Prof. Dr. Ir. Tatacipta Dirgantara, due to his concern about the abandoned machine pool. The machine pool is one of the iconic buildings that holds a long history. In its time, the machine pool was synonymous with a place to plunge graduates who successfully passed through difficult times becoming FTMD students. Therefore, the existence of the legendary machine pool is significant for FTMD students and alumni. 
In addition to historical purposes, Teras FTMD is built as an iconic building for FTMD alumni, students, and families to gather and strengthen their relationships. The concept of open space is intended for recreational and educational purposes and supports the Merdeka Belajar process. In this first stage, Teras FTMD is equipped with solar panels that will generate electricity independently and environmentally friendly. Teras FTMD is also equipped with kinematic elements that make this building a direct demonstration laboratory for students and visitors.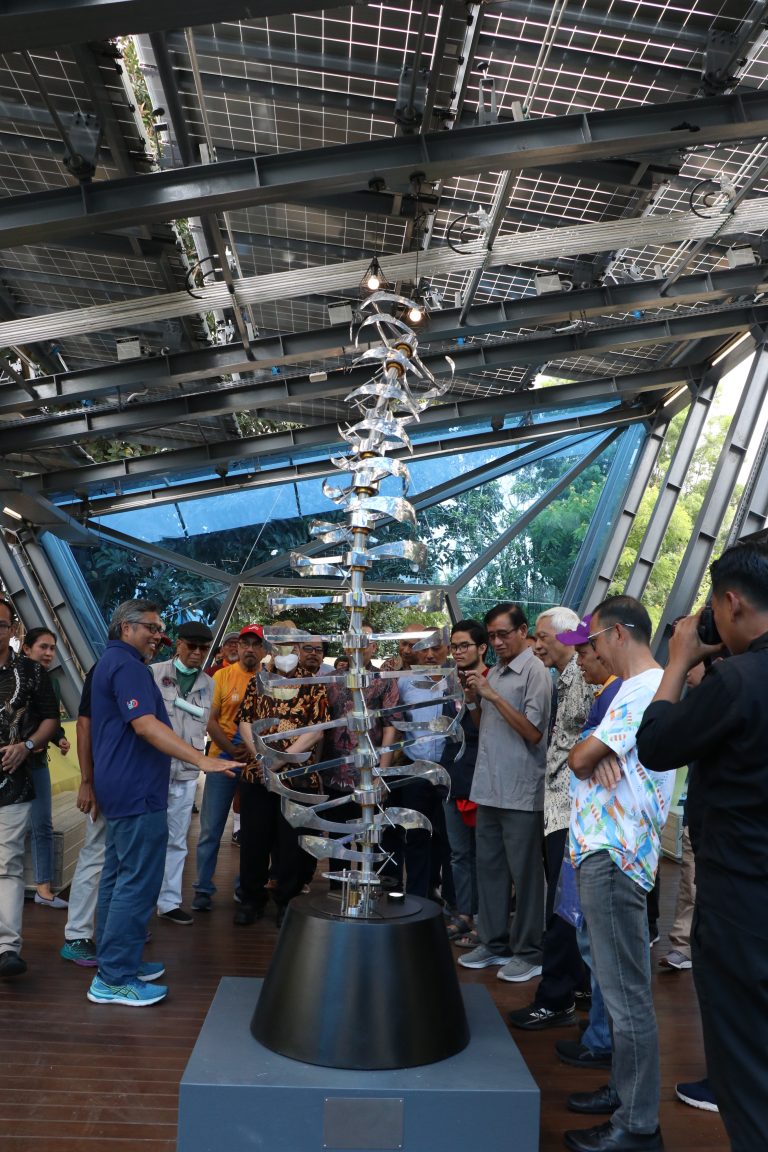 Through this event, the guests also got to see the development of the Teras FTMD construction directly. They also took photos together as a memory. 
As a form of appreciation, runners who collected more than 100 KM had their names engraved on the Wall of Fame at Teras FTMD. This is proof that Teras FTMD is the result of the collective effort of FTMD alumni. 
The construction of Teras FTMD is not yet complete. In his brief speech, the Chairman of the Solidarity Forever Foundation (YSF), Ir. Susilo Siswoutomo mentioned that the development of Teras FTMD still requires support and assistance from its alumni. So that the construction process for the second phase can be carried out as soon as possible.