One of the important aspects in supporting education and research activities is the laboratories. These facilities are designated to carry out various tests – both experimental and numerical – in order to provide a solid foundation for research. For this reason, FMAE ITB has provided various laboratories to accommodate different research groups so that students can develop their ideas and their potential optimally. FMAE's laboratories have also met ASIIN's international accreditation standards.
Each laboratory is not only used by students in a specific research group, but also for collaborative research between groups. Several laboratories that are often used by ITB FMAE researchers are also managed together with the ITB Integrated Research, Development and Application Building, namely: the Dynamics Laboratory, the Thermodynamics Laboratory, and the Thermal Energy Laboratory.
Mechanical Production Laboratory

The Production Engineering Laboratory is located in one of the oldest buildings in FMAE. This laboratory contains tools used for machining processes, such as lathes, machining tools, milling machines, drill machines, etc. These tools can be used for lab demonstration purposes, such as manufacturing process and mechatronics. In addition, these tools can also be used to work on subject assignments (for example: Imitation Engineering), design assignments and final projects. Apart from the machining tools, the production engineering laboratory is also equipped with several other facilities, namely classrooms, computer labs and 3D printers. 




Industrial Metrology Laboratory
The Industrial Metrology Laboratory (bunker) is located underground, with the aim that the laboratory equipment is protected from environmental influences such as temperature, humidity and dust. In this laboratory, there are various kinds of measurement tools. The simplest are the length measuring instruments, such as calipers and micrometers. Furthermore, there is a shape measurement tool. Example: Profile Projector that can be used to determine the shape of a thread in detail. In this laboratory, there is also a tool to measure the roundness and roughness of an object.

Metallurgy and Material Engineering Laboratories
The Metallurgy and Material Engineering Laboratories are located at Jalan E Kampus ITB Ganesa. The laboratory are used for research and academic activities by the students and lecturers in FMAE. 

A. Metal Laboratory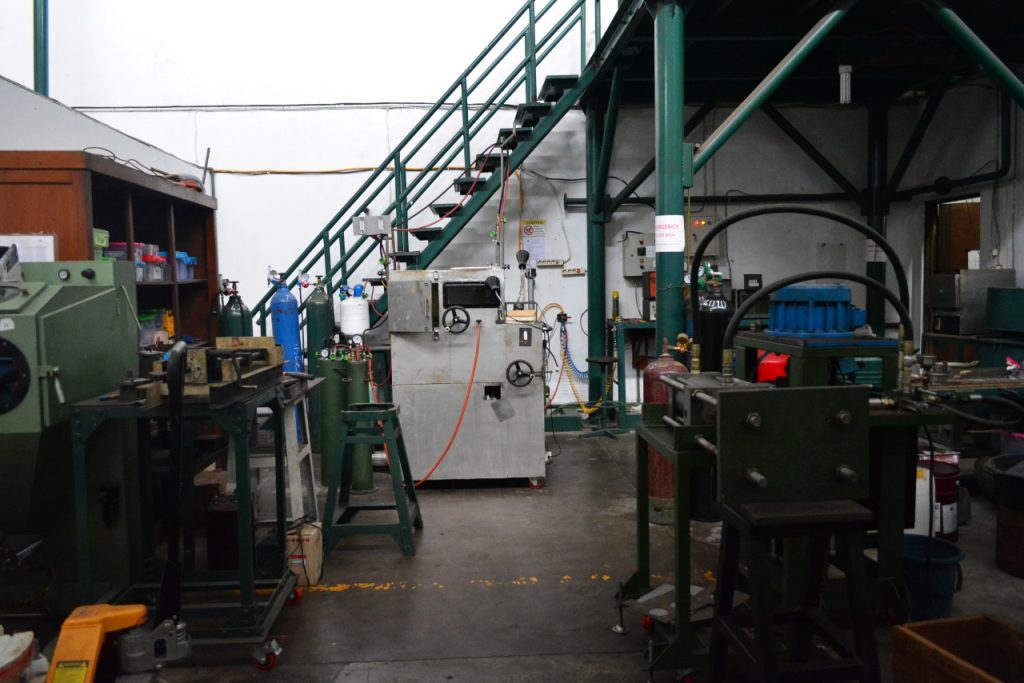 The metal laboratory has several tools that students usually use for practicum purposes in Materials Engineering courses, namely: Mechanical Testing Practicum, Material Processing Practicum, Engineering Practicum and Material Characterization as well as Materialography and Diffraction. In addition, students also use for service courses by Mechanical Engineering (Material Engineering and Material Structure and Properties) and Aerospace Engineering (Aircraft Materials and Manufacturing Methods I).
The following facilities are also parts of the Metal Laboratories:
> Testing (Mechanical and Corrosion)
Several mechanical testing tools are available for: microvickers hardness test, bending test, tensile test, torsional test, fatigue test, impact test. In addition, Corrosion testing laboratory is also available.
> Machining
Several machining tools are available, i.e., workshop table, milling machine, cutting machine, sawing machine, and lathe machine.
> Material Identification and Characterization
Several supporting machines for material characterization are available in the metalography room, i.e., grinding and polishingmachine.
> Welding Equipment
> Roll Machine
> Furnaces and Ceramics
Several furnaces are available to support ceramics-related researches, i.e., powder metallurgy (centrifugal atomizer).
> Optic microscopic and other analytical tools.
B. Polymer-Composite Laboratory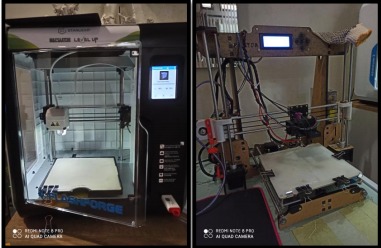 This laboratory provides tools which are used for students lab demonstrations on several courses in Material Engineering, i.e., Polymer Chemistry, Polymer Materials, Polymer Composites, Rubber Technologies, Polymer Composite Manufacturing Process and Material Optical Characteristics.
The facilities included as parts of this laboratory are:
> Extrusion tools, i.e., plastic pellets and extrusion machine.
> Fillament and 3D printing machine.
> Double Roll Milling
> Viscometer
> Injection Molding
> Compression Molding
> Spin Coater
> Melt Flow Indexer
> Fume Hood
> Supporting equipments for composite testing and manufacturing.
Combustion Motor and Propulsion System Laboratory
In the combustion motor and propulsion system laboratory, the available tools are used for two types of lab demonstration, namely Basic Machine Phenomenon (FDM) and Machine Performance Testing (PPM). For FDM lab demonstration, there is a module on the bomb calorimeter – which purposed to measure the calorific value of a fuel. As for the PPM lab demonstration, modules on gas turbines and diesel engines are given. In the gas turbine module, the power produced by the engine will be measured by a hydraulic dynamometer that is connected to the turbine. Whereas in the diesel engine module, there are two diesel engines in which its power is measured by two different types of dynamometers, namely electric dynamometers and Eddy Current (EC) dynamometers.

Fluid Machinery Laboratory
The Fluid Machinery Laboratory has a pipe friction testing tool that students usually use for lab demonstration on basic machine phenomena. In this tool, the friction phenomenon in the pipe is observed by measuring the static pressure of each pipe size variation through a manometer. This laboratory also has several tools used for laboratory performance testing, namely: centrifugal pump testing equipment, Kaplan turbine testing module, and piston turbine testing equipment. In addition, the Fluid Machinery Laboratory is also equipped with a micro-hydro turbine testing device which has a maximum capacity of five meters. This tool can be used for the needs of various studies conducted in this laboratory.

Refrigeration Engineering Laboratory
The Refrigeration Engineering Laboratory has several tools that students usually use for practicum purposes in two Mechanical Engineering courses, namely: Basic Mechanical Phenomena and Mechanical Performance Testing. For practicum in the Basic Machine Phenomenon course, this laboratory has a slide bearing module and a multipurpose air duct module (SUS). By conducting experiments using the slide bearing module, students can vary the speed of the slide bearing to see the effect on the pressure distribution in the slide bearing. Meanwhile, the SUS module can be used by students to study flow characteristics by doing several treatments, such as adding humidity and changing the flow temperature. This laboratory is also equipped with a cooling engine module for machine performance testing courses. Through the two air channels in it, to heat and cool the air, students can use this module to understand the phenomena that occur in a cooling engine cycle.

Thermal Energy Laboratory
The Thermal Energy Laboratory is one of the oldest laboratories for Mechanical Engineering ITB, which has been around for more than 50 years. One of the main tools contained in this laboratory is the mini Steam Power Plant (PLTU) which has a capacity of 1.5 KW. PLTU Mini uses diesel fuel with water as the working fluid. This tool is used by students for the purposes of two practicums in Mechanical Engineering lectures, namely: Testing of Mechanical Achievement and Basic Mechanical Phenomena. With this tool, students can learn how to measure the efficiency of a PLTU and measure the quality and energy content of the mixed steam released.

Thermal Engineering Laboratory
In this laboratory there are several test equipment for heat transfer / engineering problems such as convection and conduction tests. There is also an engine for combustion test simulation and Schlieren analysis.
Machinery Mechanics and Construction Laboratory
In this laboratory, there are several test equipment for mechanical cases, such as: torsion, deflection, and buckling tests. In addition, there are also several tools for machining processes such as grinding machines, saws, cutters, and drilling machines.
Mechanical Design Laboratory
In this laboratory, there is a universal testing machine that can be used in mechanical cases such as: tensile tests, compression tests, bending tests, and shearing tests. In addition, this laboratory is also equipped with several test rigs for testing mechanical components such as leaf springs, air springs, and disc brakes.
Thermodynamics Laboratory
The thermodynamics laboratory is located on the third floor of the ITB Inter-University Center for Technology and Science (PAU) building. One of the activities routinely carried out in this laboratory is conduction testing and convection testing. In addition, research is often carried out using bomb calorimeters. In this laboratory, two computers are also provided to perform numerical simulations of Computational Fluid Dynamics (CFD). In the subject of coal, this laboratory has a briquette machine, which is a tool for making powder into solids that have a higher density than the constituent materials. In the subject of biomass, there is a hydrothermal device that functions to improve the quality of a material that wants to be used as an alternative fuel as well as a pyrolysis device used to produce oil from plastic. Then, there is also an incinerator which functions to burn the material or fuel until it runs out and cold storage which functions as a storage area for materials that can be maintained at a temperature.

Dynamics Laboratory
The Dynamics Laboratory has various capabilities in the fields of vibration and control. Students can use various tools in this laboratory to learn how slide bearings work, measure deflection and stress on a cantilever bar, how the electric drive system works, how to recognize signal characteristics, and so on. This laboratory is also equipped with various tools that researchers can use for testing, i.e., the display of inclined and straight gears, tools for testing the resonance of a system, and others.

Aerospace Engineering Laboratory
In order to support the courses and researches related to Aerospace Engineering, FMAE facilitates students, researchers, and lecturers with the following laboratories:
A. Aerodynamics: This laboratory has a subsonic wind tunnel with closed and open circuits. In addition, there are also tools to measure the lift and drag generated by an object passed by air flow in a wind tunnel.
B. Lightweight Structures: In this laboratory, researchers can carry out several structural tests thanks to the availability of measuring and testing instruments in it. Among these tools are the strain gage (to measure strain), LVDT (Linear Variable Differential Transformer) and dial gage as a deflection measuring tool, and piezoelectric (to measure the acceleration of structures due to vibration).
C. Flight Mechanics: In this laboratory, researchers can study the workings of various instruments on aircraft, including: static pitot, airspeed indicator, altimeter, vertical speed indicator, alpha-beta vanes, accelerometer, and gyroscope.
D. Astrodynamics: In this laboratory, researchers can do satellite tracking for satellites that are open to research and the public. The following are some of the tools available in this laboratory: a computer and satellite tracking software, an antenna and a rotator, and a transceiver for sending and receiving signals to and from satellites.
E. Aircraft Design Studio: In this laboratory, researchers can design small prototype aircraft and UAV / Drone designs thanks to the availability of supporting tools, such as: adhesive tools, screwdrivers and keys of various sizes, and cutting tools.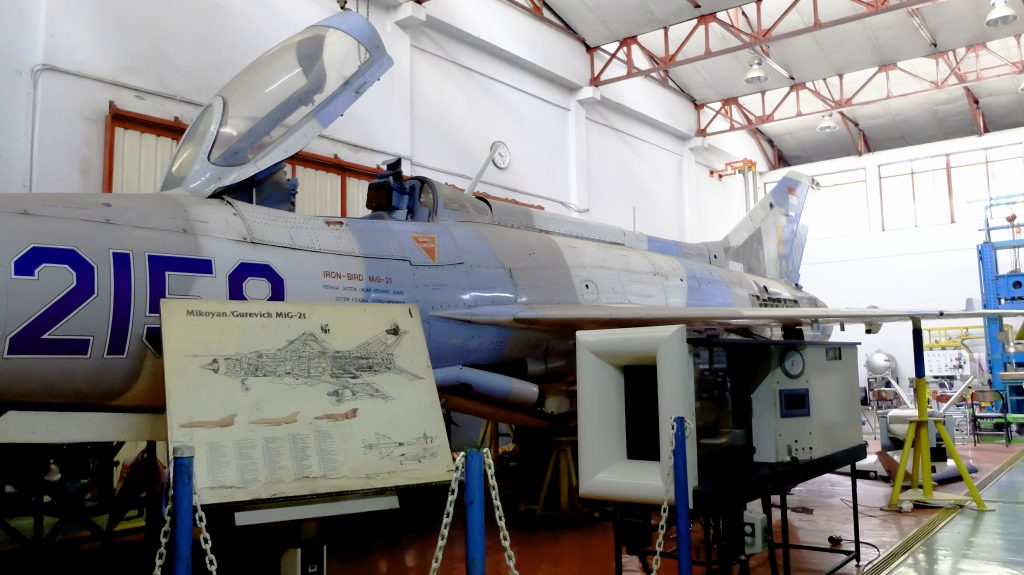 Drawing and Computation Laboratory
To accommodate the learning and research activities that require computational simulations, FMAE provides computational facilities that academicians can use for their respective needs. This computational facility is equipped with computational software that is commonly used for various research within the FMAE scientific scope, i.e., Solidworks, Autocad, Ansys, Matlab, and others. This facility can also be used by students for various practical needs in the courses of Mechanical Engineering Drawing, Technical Analysis and Numerical Methods, Computational Aerodynamics, and Introduction to Control Systems.

FMAE also has a drawing laboratory to facilitate research activities that require technical drawing procedures. This facility has a capacity of up to 100 people and equipped with technical drawing kits that are usually needed by researchers in FMAE. This drawing laboratory is also used to support learning activities in the Engineering Drawing and Mechanical Engineering Drawing courses.