Job Vacancy : Univance Corporation for ITB Students
Univance Corporation, a transportation machinery & equipment manufacturer in Japan, will hold an online recruiting event in ITB this year. Apply now and get the chance to work in Japan with us!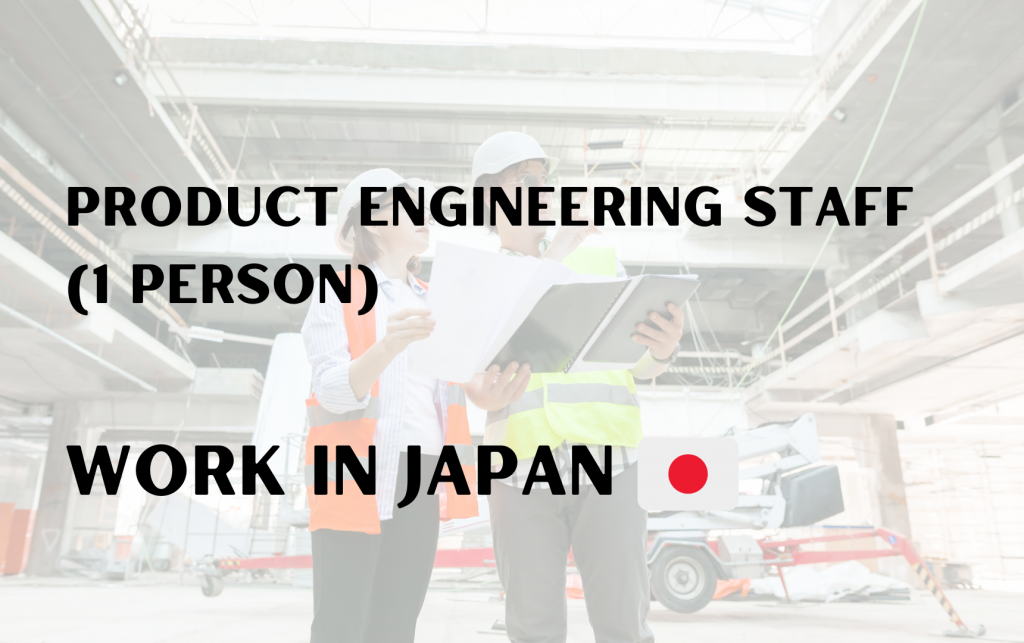 Requirements
・English or Japanese language skill (Japanese Language skill is not a must)
・Major in Mechanical Engineering, Industrial Engineering, Material Engineering
Informatics Engineering, Electrical and Electronic Engineering (knowledge of robotics is also welcome)
・Those who are willing to take the challenge to step up and grow on a global stage.
・Those who are willing to work overseas (mainly in Japan). In the future, there is the
possibility of being asked to go on business trips or even temporarily assigned to our
UNIVANCE group subsidiaries in USA, Thailand or Indonesia.
Salary and Benefits
・ Reference salary after deduction: JPY 161,000/month (expected amount)
★ Initial salary: JPY 211,000/month
★ Total deduction: JPY 50,000/month (expected amount)
Details of the deduction are as below:
Fixed: Social Insurance: JPY 30,000/month
Tax: JPY 5,000/month
Room fee (reference, single room): JPY 15,000/month (including internet)
Non-fixed: Meal fee (Lunch): JPY 6,000 – 7,000/month (JPY 314/meal)
(meal fee will not be deducted from your salary if you do not eat cafeteria food)
Note: Other than the items listed above, you need to pay for the utility cost (gas,
water, electricity) which you used.
・ Bonus: Twice a year (July and December)
・ Summer bonus (July): JPY 485,300 (expected gross amount)
・ Winter bonus (December): JPY 485,300 (expected gross amount)
Actual nominal for FY 2023: 4.6 times salary/month (JPY 970,600/year)
 ※Bonus amount is fluctuating depending on the performance of the company.
・ Reference Bonus after deduction: JPY 385,300/once
★ Bonus: JPY 485,300/once
★ Total Deduction: JPY100,000/once
Fixed: Social Insurance: JPY 30,000/month
Social Insurance: JPY 65,000
Tax: JPY 35,000
・ Facility: Single room for each employee (not a dormitory)
※Age limit: 30 years old
※Status: Single
※Rent fee: 15,000/month (reference)
Note: you must leave the room if you get married before 30 or when you turn 30 years old.
・ Programs: Self-development support, vehicle purchase support system, etc
・Social insurance (obligation): only 1/3 of the total amount is deducted from your salary.
・Lunch: Available only on working days. Not available for morning, night and holidays.
(Meal options: besides pork, we also offer chicken, beef and fish)
※It is not mandatory to eat in the cafeteria. If you prefer, you can bring your
homemade meal.
・Working days: Monday to Friday, 08:00-17:00 (normal time)
Break time: 10:00-10:10; 15:00-15:10 (it varies depending on the assigned department)
Lunch break: 12:30-13:30 (it varies depending on the assigned department)
Note: if you need to pray, please do it during break time/lunch break time.
We have a prayer room available at the Head Office and Kosai Plant.
・Holidays: a total of 122 days off per year (according to the FY2023 calendar)
★Weekly days off: Saturday and Sunday
★Golden Week Holidays (by the end of April to the beginning of May) ※ 9-10 days
★Summer Holidays (middle of August) ※ 9-10 days
★New Year Holidays (by the end of December to the beginning of January ) ※ 9-10 days
★Special leave for wedding and funeral ceremonies
★Annual paid leaves (1st year: 10 days. From 2nd year, it increases according to the company's rules) (We do not have special holidays for Lebaran)
・Additional: Japanese Language Course provided by the company
Screening Steps
・CV Screening
・Aptitude test (online)
・Interview test (online)
How to apply
Please kindly send your CV, diploma (or SKL) and documents to the email address below :
Kota Bukit Indah Blok D-II No. 16-19
Bungursari – Purwakarta 41181
Jawa Barat – INDONESIA
Tel : 0264-351128
Fax : 0264-351127
Email : ela.maelasari@univance.co.id
Person in Charge : Ela Maelasari
Deadline: September 10th, 2023
If you have any questions about this recruitment, feel free to contact the person
mentioned above.
Best Regards,
UNIVANCE CORPORATION
TAKASHI TANAKA
Manager of Human Resources Sec.
General Affairs Dept.